Our post-earthquake psychological support activities
After the earthquakes on February 6th that affected the Eastern and Southeastern Anatolia regions of Turkey, we continue our support activities both in the earthquake zone and in the Marmara region. In addition to the work we carry out in Hatay and Adana, we also support the well-being of women and children in Istanbul and Kocaeli.
After the earthquake, women started to cope with feelings such as stress, inadequacy and fear of losing for themselves and their children. In order to support them in this area, we held informative meetings about methods of coping with stress, accurate and healthy explanation of the disaster to children, and correct attitudes to children's reactions.
Women stated that they benefited from information meetings on methods of coping with stress, with expressions such as "I will go home and try it right away", "I will think of myself as if I were at the seaside in stressful moments", "I will definitely do breathing exercises".
On the other hand, we learned that the children showed a decrease in their emotional reactions after the earthquake, absent-mindedness, not accepting the natural disaster, loss of appetite, having fearful dreams, and being startled by sudden noises. These are common reactions to distressing situations and can be resolved with psychological support. As part of these responses, regressive behaviors can also be seen, with bedwetting (enuresis) being a common condition. In case of bedwetting, the child should be evaluated by a mental health professional with the emotional support of the family and should receive psychological support if necessary.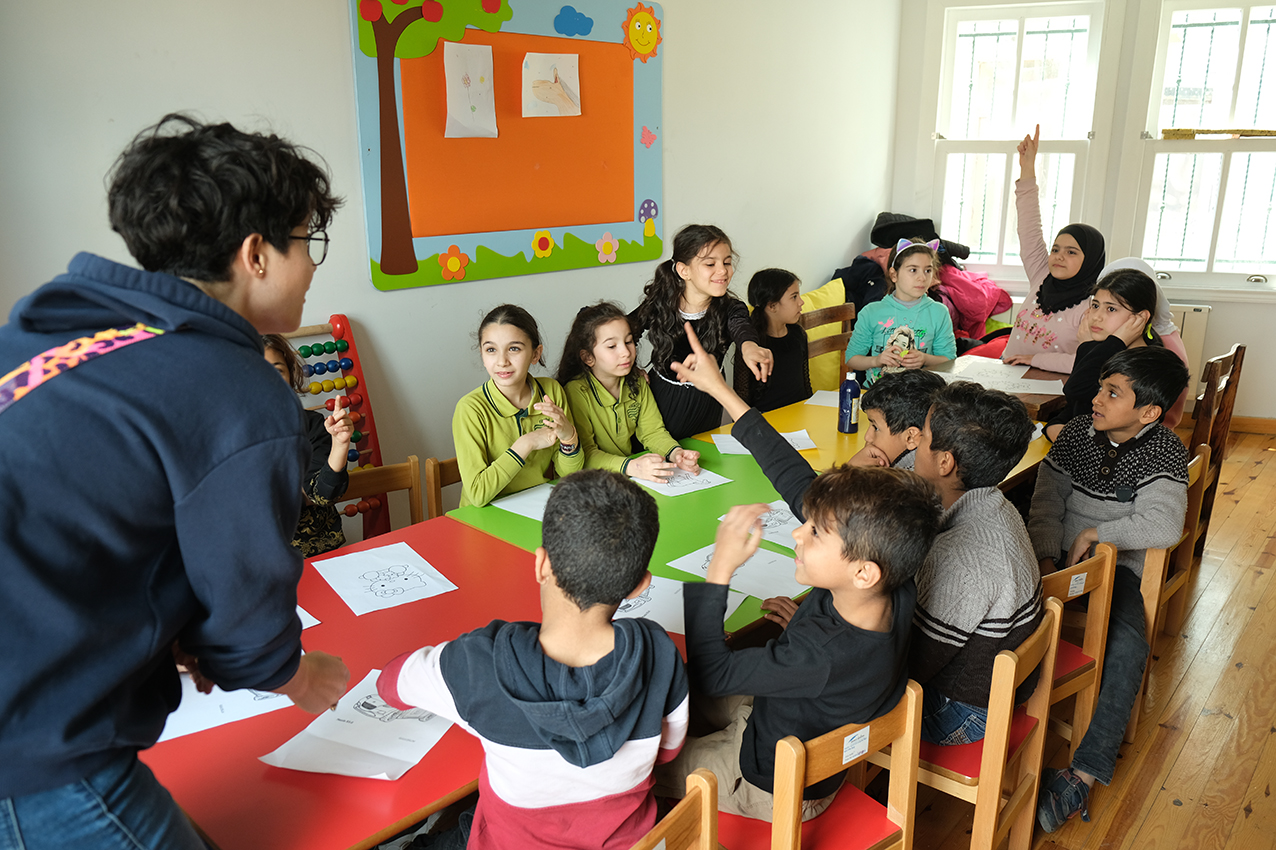 As of February 6th, we provided individual psychological counseling support to 55 children.
We continue to support children with group psychosocial activities in addition to individual psychological counseling.