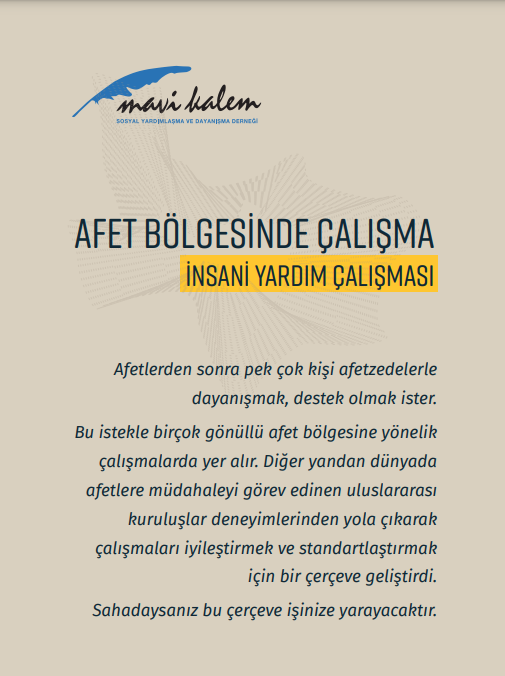 Our Disaster and Emergency Brochures are Published
Our brochures that can be used as a resource in humanitarian aid/support studies in disasters and emergencies are published. We prepared these brochures to be supportive in all disasters and emergencies, primarily the earthquakes of February 6th. Two of the brochures were created for the volunteers/employees who support the people affected by the disaster, and one for the people who give care to the children affected by the disaster.
You can access the brochures from the 'Publications/Brochures' section of our website and from the links below.
Afet Bölgesinde Çalışma – İnsani Yardım Çalışması
Psikolojik İlk Yardım – Uygulama Kılavuzu
Bakım Verenler için Psikolojik İlk Yardım