Mavi Kalem's 2022 Trainings of Trainers Commenced
Trainings of Trainers (ToTs) of Mavi Kalem's empowerment series continue. Male Participation for Women's Empowerment and Girls' Empowerment workshop series meet and grow with new trainer candidates.
Mavi Kalem has two workshop series aimed for empowerment and raising awareness. One of them is 'Male Participation for Women's Empowerment' Workshop Series. This workshop series had been developed back in 2018-19 for adult Syrian refugee men. The other one is 'Girls' Empowerment' Workshop Series which was developed for girls aged 12-17. Both series were created with the participation and contribution of beneficiaries from the target groups.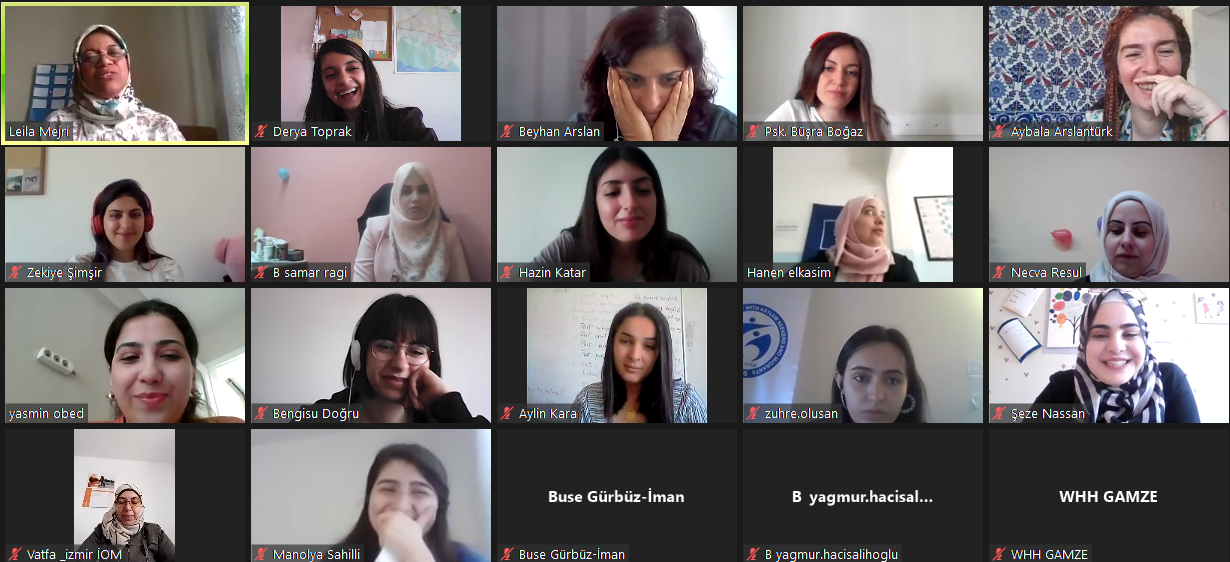 We developed ToTs in 2019 so that different organizations can implement these two workshop series, which were created with a distinctive structure and method. Within the same year, we started face-to-face trainings with men and women social workers from different organizations. Incidental to the Covid-19 pandemic, we took a break from face-to-face work and redesigned the ToTs to be implemented with digital tools. We have been proceeding with the trainings in this manner for two years.
We created the ToTs with the approach of learning by practicing. With these trainings, we aim to develop the skills of guiding to learning, not the skills of teaching. In line with this objective, we have structured the ToTs as three parts:
– Interactive activities that aim to develop communication skills such as effective listening, using positive language, being impartial and unbiased to different opinions, and giving and receiving constructive feedback.
– Interactive studies that comprise information regarding the workshop series' gender equality foundation, workshop frameworks and implementation tools
– Presentations that enable candidate trainers to practice applying the workshop content using the communication skills they have developed
This year, we completed one ToT for each of the two workshop series. It was a very enjoyable and instructive process for all the participants and the training team. Feedback from the participants throughout the trainings allow us to see what is useful and what needs further improvement:
"The load of the rich content is well organized, and the balanced division of the ToT into several days does not tire the participants while also contributing to keep the motivation high. Diverse and distinctively structured content makes an affirmative contribution for our experience."
"It was a very enjoyable practice. Creating a ground where we can express ourselves has been very empowering."
"Trainers shared their own valuable experiences on implementations in the field. Much appreciated yet it would be great for me to increase the sharings a little more."
"It was an enjoyable training during which I have realized how important men's involvement is for women's empowerment."
"It was great that it was interactive, that we heard each other and gained presentation skills."
"Rather than applying the training directly, it was good to apply it here and see the mistakes and truths beforehand.