We are Coming Together with Families
We are gathering with all the members of the family, we feel cheered and strengthened.
Within the scope of the information activities of Women's Consultation Center, we organize events where we meet with beneficiaries' families. The majority of the activities held at Women's Consultation Center are mostly aimed and structured for women. One of the purposes of family reunions is to get together with men and children as well. We eat and drink together at these reunions and appreciate the opportunity to share our work and goals. We have organised and held two meetings so far. Thanks to the enthusiastic participation of quite a number of women, men and children from different nationalities, we had a fruitful time while both being acquainted and having fun.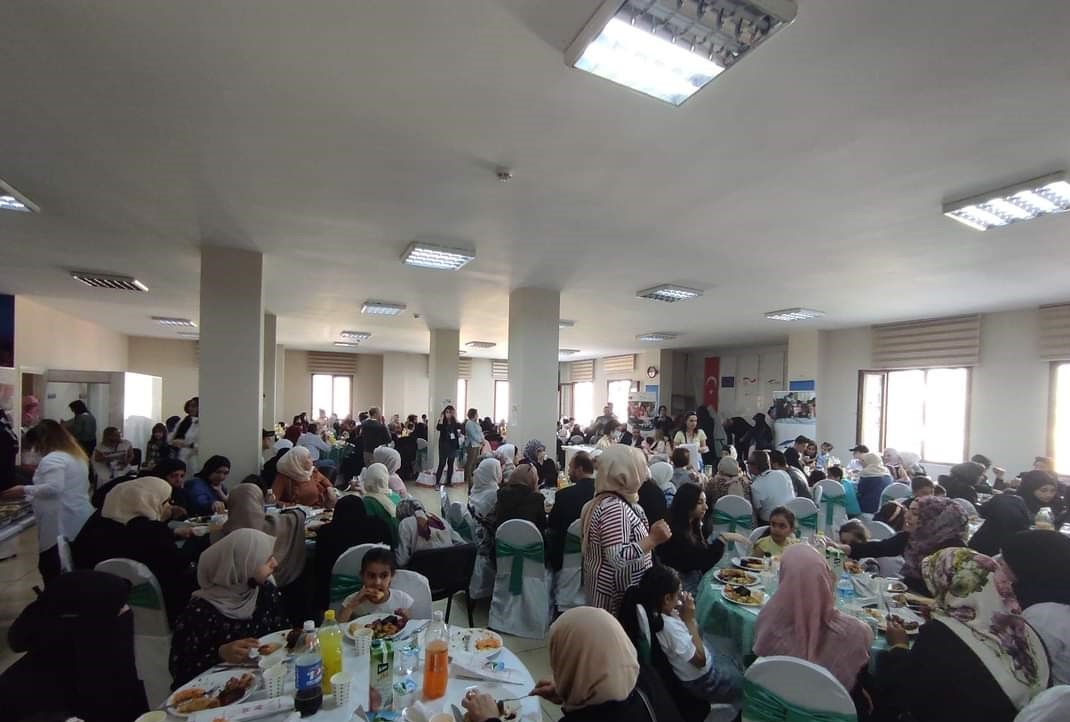 During these reunions, we talk about the works and studies developed by Mavi Kalem based on gender equality approach and implemented in Women's Consultation Center. We convey messages against gender-based violence and talk about how women's participation in social and business life can avail to the family. We chat in small groups during and after the meal. Such communication environment allows us to get to know the beneficiaries, whom we meet for the first time, more closely. Thus, a space is created where we can listen to their problems and needs and support them to benefit from the services and works of the Women's Consultation Center or the institutional services.
The first family reunion took place at Esenyurt Municipality Sarıkamış Şehitleri Kültür Merkezi. Both the beneficiaries of the Women's Consultation Center and their families we met for the first time attended this meeting. We got acquainted with the new beneficiaries through helpful dissemination of representatives from communities such as Filistin Dayanışma Derneği Esenyurt Branch, Suriye Şam Evi Topluluğu, Topluluk Araştırma Geliştirme Derneği, Afganistan İş Adamları Derneği. Beneficiaries from the women's immediate circle who form the volunteer network of Women's Consultation Center affiliated with us for the first time. We were very crowded and cheerful.
We held the second family reunion at Giresun Kültür Evi. Again, there were guests from the immediate circle of women with who form the volunteer network of Women's Consultation Center and the beneficiaries of Giresun Kültür Evi. Unlike the first family reunion, an artist invited by Giresun Culture House performed on the stage after the lunch. We all enjoyed the concert performance very much. We sang along and danced together.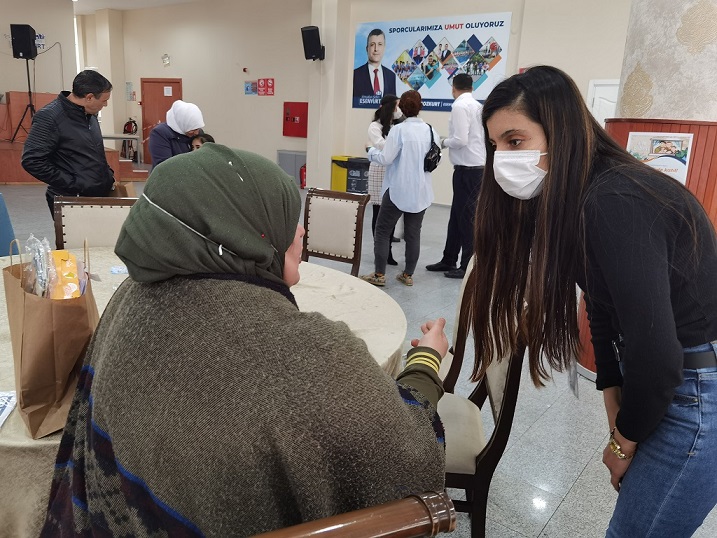 Family reunions provide an opportunity for a warm and pleasant atmosphere to announce the works and services of Woman Consultation Center to a wider audience, to get acquainted with new beneficiaries, to meet not only with women but also with men, and to have a pleasurable time together.
Women's Consultation Center and Mentorship for Local NGOs Project is supported within the scope of "Community-Based Local Initiatives Project (CLIP 2)" carried out by Deutsche Gesellschaft für Internationale Zusammnenarbeit (GIZ).