We Support Local Non-Governmental Organizations
Mavi Kalem provides mentoring support to four local non-governmental organizations as part of its mentoring program. The program consists of a peer support network with different mentor and mentee organizations. Each mentoring organization and mentee organizations form a cluster. The non-governmental organizations in the cluster which includes Mavi Kalem, carry out for families, especially children and women, social services, access to non-formal education, counseling and social cohesion.
With the mentoring program, Mavi Kalem works to strengthen the institutional capacity of local non-governmental organizations. These include site visits, on-the-job application support, and knowledge and experience sharing workshops.
During December 2021, we visited Ermetal Teknolojik Eğitimler Vakfı in Bursa Osmangazi, Ankara Meslek Edindirme Derneği in Bursa Nilüfer, and Eksi 25 Derneği in Eskişehir Karacaşehir. The first tour of the field visits was completed with the Sulukule Gönüllüleri Derneği, which we work with in close neighborhoods.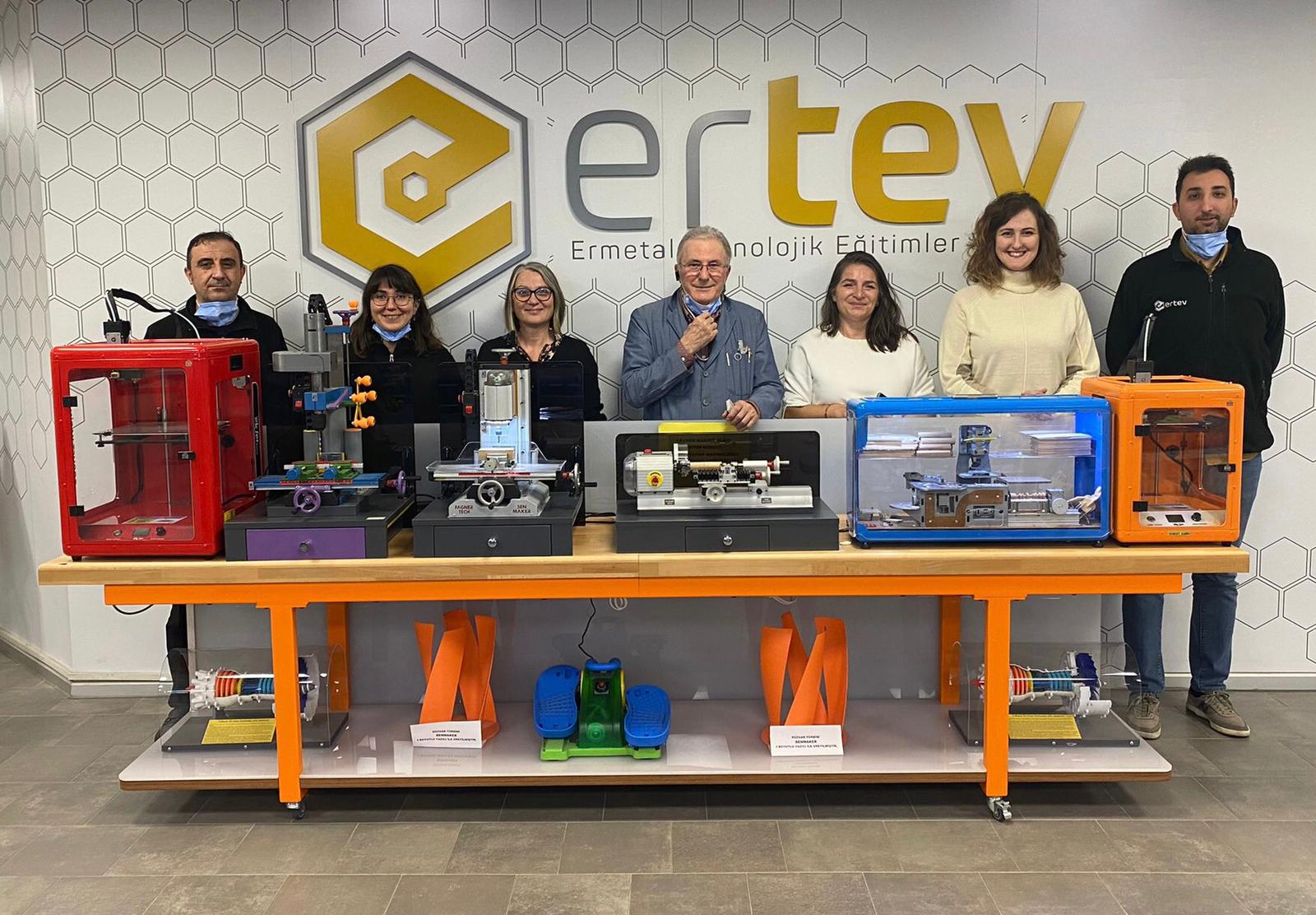 The purpose of the field visits was to create a joint work plan by collaborating and exchanging views on the organization's policy document, operating procedures and guidelines.
We worked, thought and researched by visiting these 4 organizations that make up the cluster in which we are the mentor organization. We held sessions on the topics we determined to support institutional capacity development and organizational development.
We worked to put corporate documents such as Basic Code of Ethics and Behavior, Gender Equality Approach, Stakeholder Analysis, Accountability and Feedback Mechanism, Human Resources Policy and Manual into writing. We determined our joint work plan by sharing the information notes we prepared on monitoring and evaluation systems and coordination mechanisms.
Together, we work to develop cooperation between local initiatives, with each other, with local and administrative governments, to create qualified networks on the axis of humanitarian aid, development and peace, and to develop joint strategies from local to global.
Our work within the scope of the mentoring program will continue until June 2022. We continue our preparations for a meeting program where we will continue to learn from each other, where the expertise developed by each organization in the same cluster will be shared. In this way, we aim to provide better and sustainable social services to our beneficiaries with the knowledge we have learned from each other. We learn from each other and become stronger by sharing.