We had carried out the Women's Consultation and Solidarity Center project within the scope of the Community Based Local Initiatives Program (CLIP 1), which ended in February 2021. Within the scope of CLIP 2, which started in July 2021, we continue the work of the Women's Consultation Center in the same office.
The Women's Consultation Center aims to support refugees and women from the local community in Istanbul, especially in the Esenyurt district, to access rights and services, to strengthen community-based protection mechanisms and social cohesion between communities, and to support the implementation capacities of non-governmental organizations.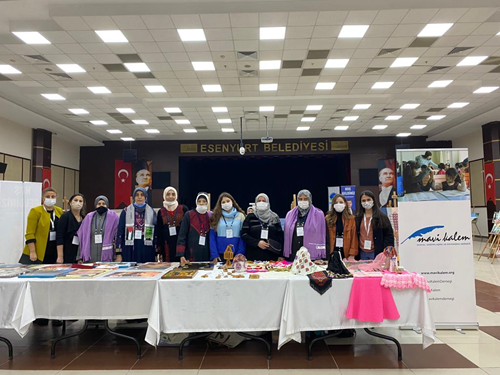 At the Women's Consultation Center, we aimed to create a space where we can talk and share, have fun while learning, and get stronger together.
For this purpose, in our center we provide individual protection, general counseling, individual psychological counseling, group psycho-social support, referral services to Turkish language course and vocational courses. We organize various activities in the center and in open area to support the socialization and empowerment of women. We carry out information activities that support learning and using the learned information.
The basis of these services is gender equality and our field/local working approach.
In order to better understand the needs of women in the region and to expand our work, we are creating a volunteer network of women from the refugee and local community. Women in this group which we call the Community Volunteers Network, participate and contribute to our work according to their interests, skills and wishes. While disseminating our services and activities, they shape our activities and strengthen us with their knowledge and observations.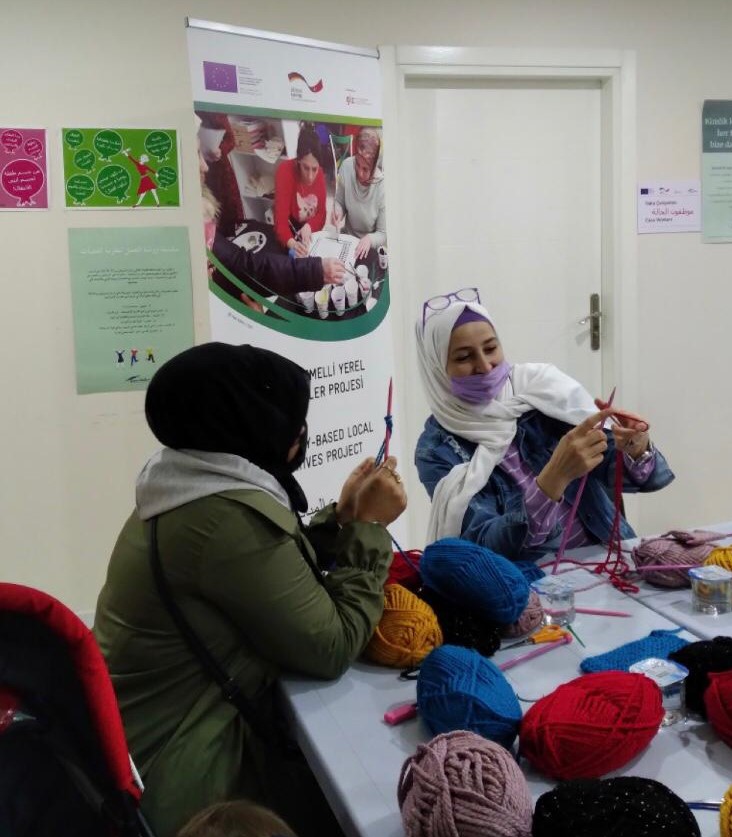 We are developing an application called "Women's Neighborhood" in order to create a safe digital space where women can access accurate and valid information under pandemic conditions. In this application, we aim to provide information in accordance with the interests, needs and reading habits of our target group, to announce our activities and to create a safe socializing/sharing area. We plan to open the "Women's Neighborhood" application, which we have completed, in the first months of 2022.
The Women's Consultation Center and the Project for Mentoring Local NGOs are supported by Deutsche Gesellschaft für Internationale Zusammenarbeit (GIZ) GmbH.