While developing our projects, we benefited from the information we heard from women and from their lives. 
Since 2000, we have been working to empower women with teams mostly consisting of women. Our work has evolved from the very beginning in close communication with the women and children who benefit from these studies. We settled in regions where internal and external migration is intense, where more women and children have difficulty in accessing their rights and services.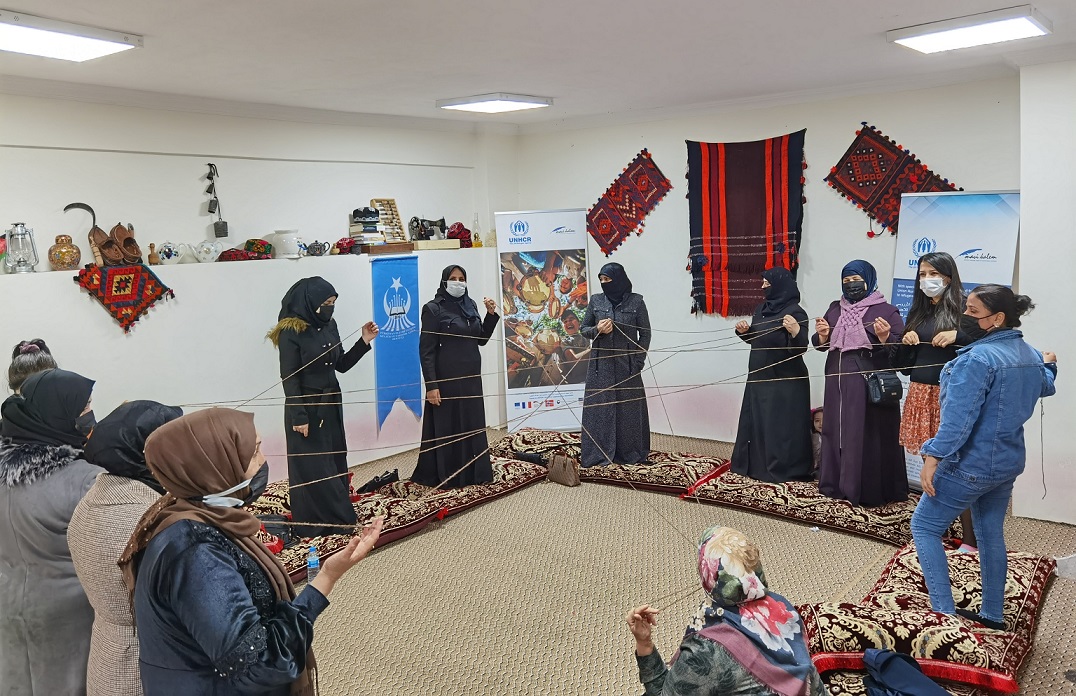 We met with women on the streets, in front of doors or in spaces where we could all feel safe and comfortable. We held our meetings and events when women could find the opportunity to breathe in their daily rush. We did not identify their problems and needs on their behalf; we asked them, then we looked into it together. While developing our projects, we benefited from the information that came from women, from their experiences. From the health caravan that we opened when we first came to Fener, to the Women's Consultation Center we opened in Esenyurt today, we have always aimed for women to have easier access to our services. We have created safe areas in our offices where women can express themselves comfortably and socialize, and we have created child-friendly areas where they can bring their children.
Our work with women is shaped around issues such as informing women about fundamental rights and violations of rights, their access to basic services, supporting women's health in disasters and emergencies, and supporting their physical and mental health. We work with the approach of informing and raising awareness on these issues. Information activities include both coming together to talk about a subject and disseminating the resources we have created according to their needs. The transfer of knowledge from woman to woman is something different. Women learn from each other information that they can use. We inform them about the subjects they want to learn and we think there is a need for. They take that information, combine it with their experiences and multiply it by sharing it both with us and with each other. The awareness raising approach in our work with women and girls means seeing other parts of their lives and sharing the knowledge in a way that they can adapt to their own circumstances and possibilities.
Efforts to ensure male participation in order to empower women and to empower girls on issues such as their bodies, gender and health emerged from this approach.
Of course, we sing, dance and do creative work together. We develop areas and applications where women can share their skills and stories with each other. We become stronger both by sharing problems and difficulties and raising our awareness, and by putting them aside while producing and enjoying together.