With the continued impact of the pandemic, it has become difficult for people to reach many basic needs such as health, nutrition and livelihoods. Within the scope of COVID-19 protection measures, many business areas have been partially or completely shutdown. This situation increased the number of unemployed people. We followed these processes both from the field and from the calls coming to the hotline. We received, answered and followed the requests of the clients who called the Mavi Kalem Hotline every weekday.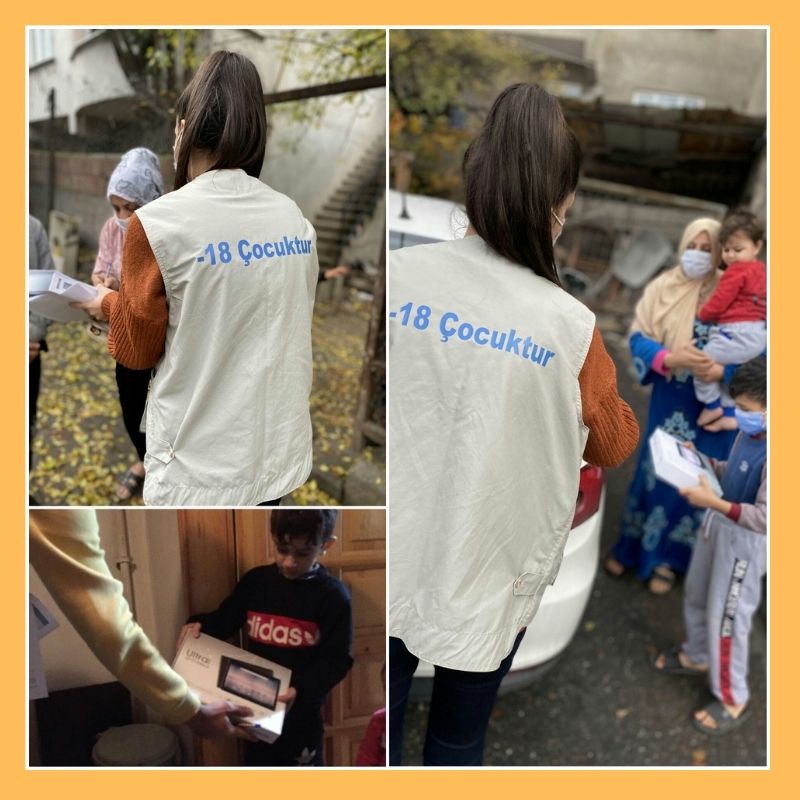 We developed ways to minimize the impact of the pandemic by evaluating the incoming demands. We kept our service maps up-to-date by following the mechanisms of public institutions and the services provided by non-governmental organizations in order to direct the beneficiaries according to their needs.
When we classified the demands of the clients, we saw that the most basic topics were basic needs and financial support. During this period, many households' income decreased and they could not meet their needs. We distributed food packages to 75 families who were interviewed in line with the requests received from the consultancy. We paid the rent of 8 families that we determined to be in need of financial support in the Esenyurt region.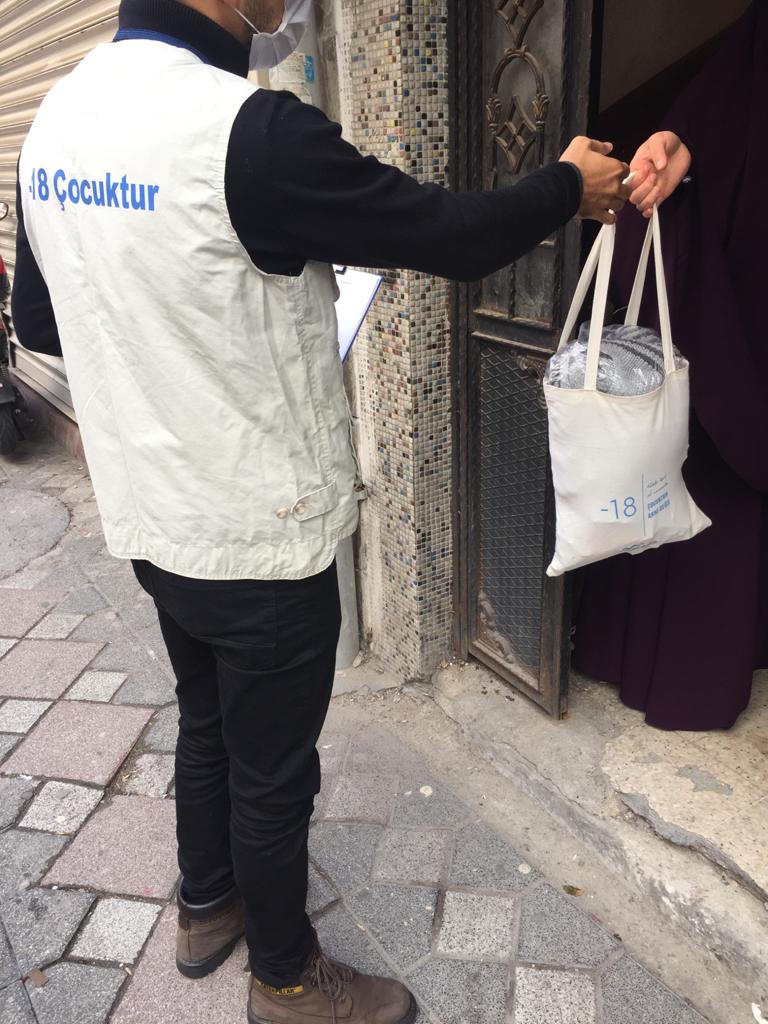 Education is one of the areas most affected by the pandemic. In this process, continuing education online disrupted many students' access to education. As a result of our meetings with the beneficiaries, we distributed 112 tablets in Fatih, Zeytinburnu and Kocaeli so that the children do not miss their lessons. We have installed internet packages on distributed tablets.
As a result of our interviews with the beneficiaries, we distributed stationery materials to the beneficiaries who have a school-age child, who have financial difficulties in continuing their education and who demanded support from us. We distributed stationery to 110 beneficiaries residing in Fatih, Zeytinburnu, Esenyurt and Gebze regions. We planned the number and type of materials distributed, taking into account the number of children in the family, education level and similar conditions. With this distribution, we aimed to enable children to participate in Mavi Kalem activities and classes at school, both online, with complete materials.
We distributed baby kits as part of the Help the Babies Grow Healthy Project, which we run in collaboration with Global Giving (a large crowdfunding community connecting non-governmental organizations, donors and companies from many countries). The aim of the project is to supply families with babies aged 0-18 months with the necessary materials for postnatal care and basic hygiene of the baby. In line with the requests from the counseling lines, we distributed baby kits to families living in Esenyurt with babies aged 0-18 months via the Women's Counseling and Solidarity Center.
Due to the COVID-19 pandemic, our consultancy over the phone continues intensively. We continue to monitor the needs of the beneficiaries both from the field and from the calls coming to the hotline.