'Children's Rights and Respect for Differences' Workshops Final Report is Released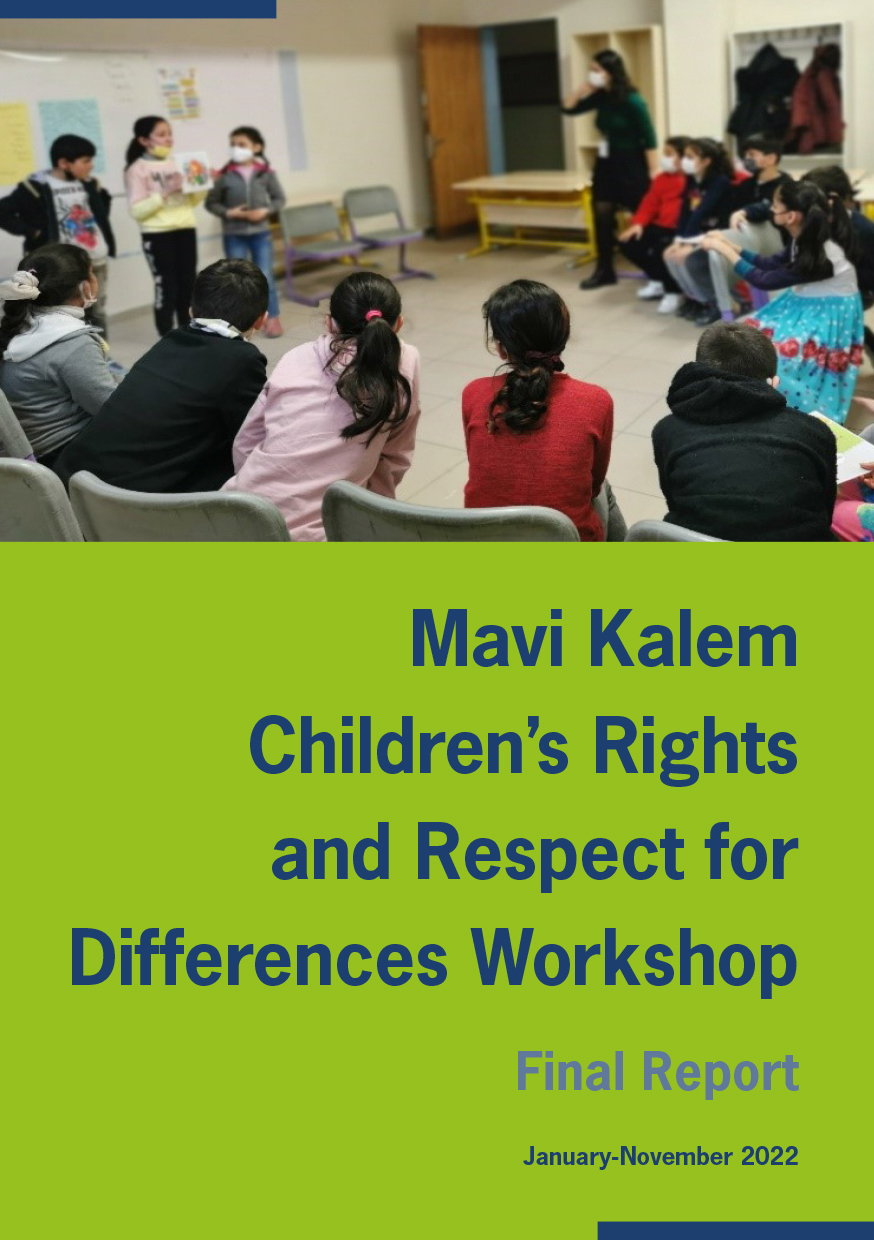 We designed and started the 'Children's Rights and Respect for Differences' workshop in 2022 for children aged 7-14. Workshop was developed under the umbrella of the Gender-Based Violence Prevention-Intervention and Child Protection Project as part of Mavi Kalem's efforts to protect children and bring them into education.
With these workshops, we aimed to make children aware of behaviors of discrimination and bullying and to support them to reduce these behaviors. In the workshop, in order to explain peer bullying to children, we emphasized the positive and negative features of the concept without specifically using it. We discussed the situations and conditions that create peer bullying.
We collected the results of our practices in 2022 in a report. In our workshop final report; you can find the purpose, method, target group and the quantitative and qualitative analyzes about the results of the study. You can access the report here.
The workshop was implemented with 365 Turkish and Syrian children throughout 2022. One of the most common situations we encounter today is discrimination against asylum seekers. In the workshop, we also emphasized this type of discrimination. In the application, we made it possible for children to see that they have the opportunity to approach someone else with the behaviors they want to see and the words they want to hear. We heard from them that they feel good and safe when they behave like this. Workshops continue in 2023.