We come together at the 'Children's Rights and Respect for Differences' activity in order to inform children about children's rights, to respect differences and to increase their awareness that all children have equal rights.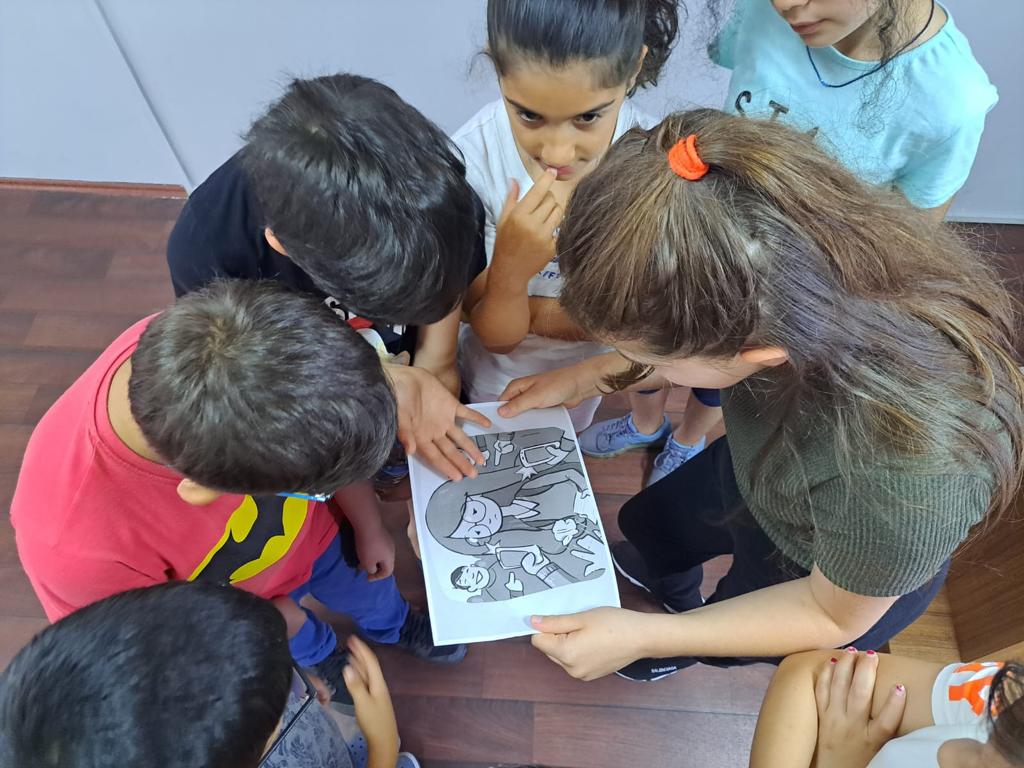 The study consists of two parts for children aged 8-10 and covers the issues of children's rights and respect for differences. We started working at Leyla Bayram Primary School in March, and continued in the information houses of Fatih Municipality as of June. We have reached 366 children so far. Our applications in information houses continue.
Leyla Bayram Primary School is a school that can reach many children in the region, and has a very large teaching staff and student body. The fact that it is a school where children from local and refugee communities come together provided a suitable space for the purpose of this study, as it can increase the situations where prejudice against differences and peer bullying are seen. From March to June, we implemented the same activity with different classes.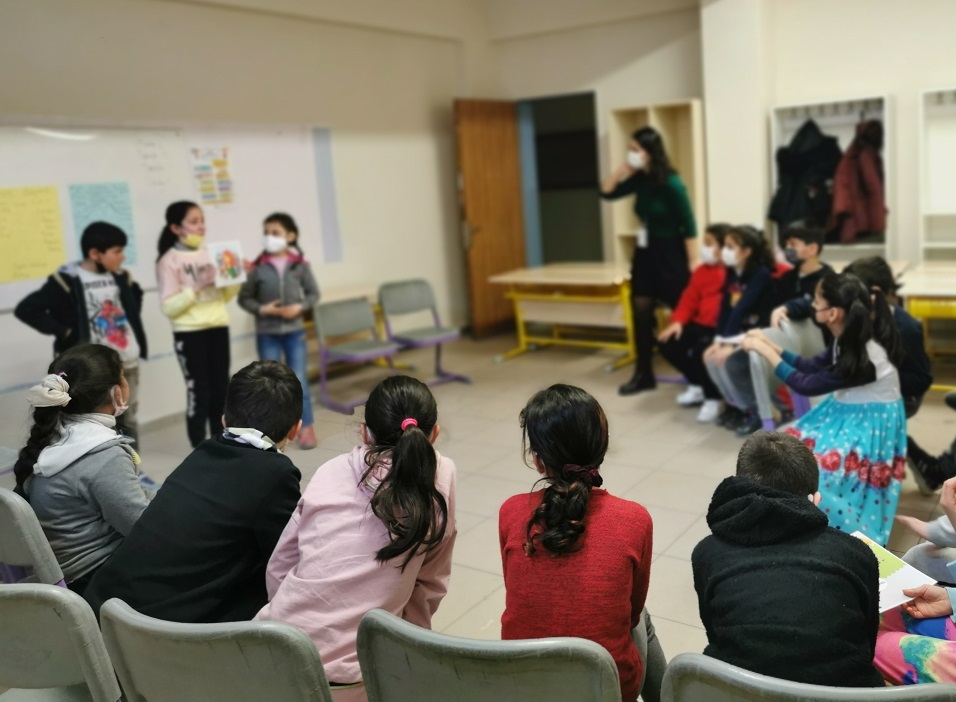 The study continued in different information houses affiliated to Fatih Municipality. Information houses are educational centers that aim to support children's education and contribute to their cognitive, cultural and social development through different activities. Since Fatih is a district that receives intense internal migration as well as external migration, the risk of discrimination and peer bullying is higher for children living in this region due to their differences. As a result of our cooperation with Fatih Municipality, we carried out the 'Children's Rights and Respect for Differences' event in four different information houses, and we aim to conduct it in two more.
In the first part of the activity, we talk about children's rights through a story and with the help of interactive questions. In the second part, the children are divided into groups. Each group discusses among themselves a visual that represents a child who is excluded or discriminated against for different reasons. Afterwards, everyone shares the elements they noticed in the visual they worked on. Children especially share on gender inequality cards. Especially girls report that they have encountered this situation a lot before. After sharing, we talk about what they can do in such situations and how they can get support.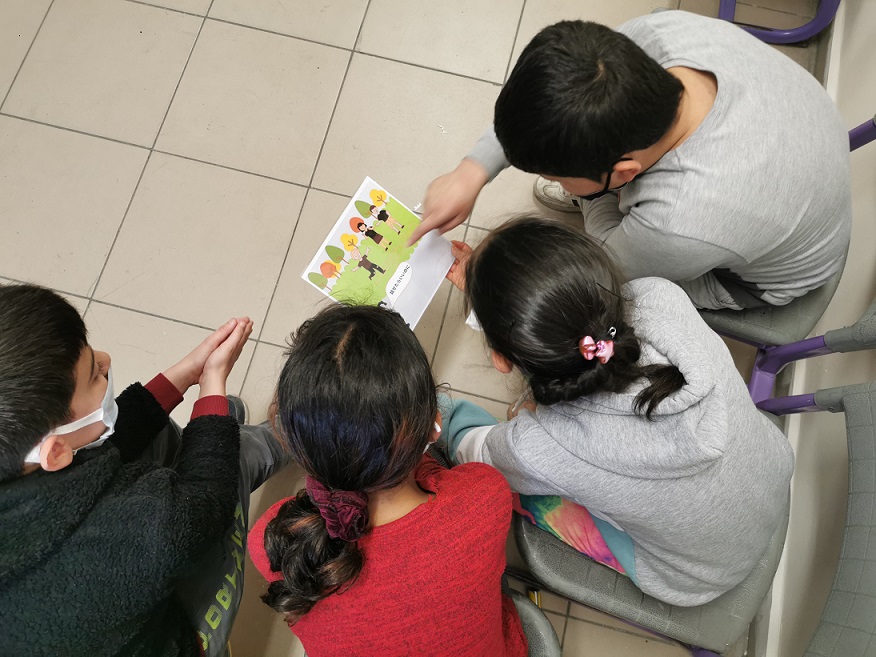 At the end of the activity, children write on the child's image we drew on a piece of paper what they remember about children's rights and what they can do when they encounter an undesirable situation. In the event we held with many different groups, the most memorable ones were 'not excluding people, not being forced to do anything, the right to be friends, the right to play, the right to equality, the right to go to school, the right to play basketball, the right to dance, the right to be loved, the right to sing…'. We hang this image on the wall of the classroom and everyone takes home the child-friendly brochure on children's rights.
The children stated that they enjoyed discussing and chatting about these issues, that they wanted to do such an activity again, and that they had a lot of fun.