The blog published on Global Fund for Children (GFC)'s website highlights Mavi Kalem's work in the Hatay earthquake zone and its activities since its establishment.
You can find the full article here and below.
Helping children and families impacted by the earthquakes in Türkiye
Global Fund for Children partner Mavi Kalem is providing humanitarian relief and supporting the longer-term wellbeing of children in the disaster areas.
On February 6, two massive earthquakes struck Türkiye and Syria, killing over 40,000 people and leaving tens of thousands homeless. Then, on February 20, another earthquake hit Türkiye near the Syrian border.
GFC partner Mavi Kalem has been visiting the impacted areas in Türkiye to provide humanitarian aid. The organization, which is a member of local earthquake coordination networks, has distributed clothing, food, diapers, baby formula, and hygiene supplies to women and children and is shipping more than 20 tons of clean water to impacted areas.
Sevda Akan Ataş, a Project Coordinator at Mavi Kalem, recently traveled to Hatay, one of the hardest-hit provinces, where many residents are staying in camps and in tents set up in front of their homes.
"There is no electricity or water in the whole city. The weather is too cold, and the inside of the tents does not get warm at all," Sevda said on February 16. "Stoves are also not installed in the tents because there is a risk of fire. They can't heat food or formula for babies."
The cold and lack of access to clean water are also causing health problems, she added, including colds, throat infections, and diarrhea.
Psychological distress is another challenge. "Children were greatly affected by the earthquakes," Sevda said. "They can't sleep because they are afraid. They have nightmares."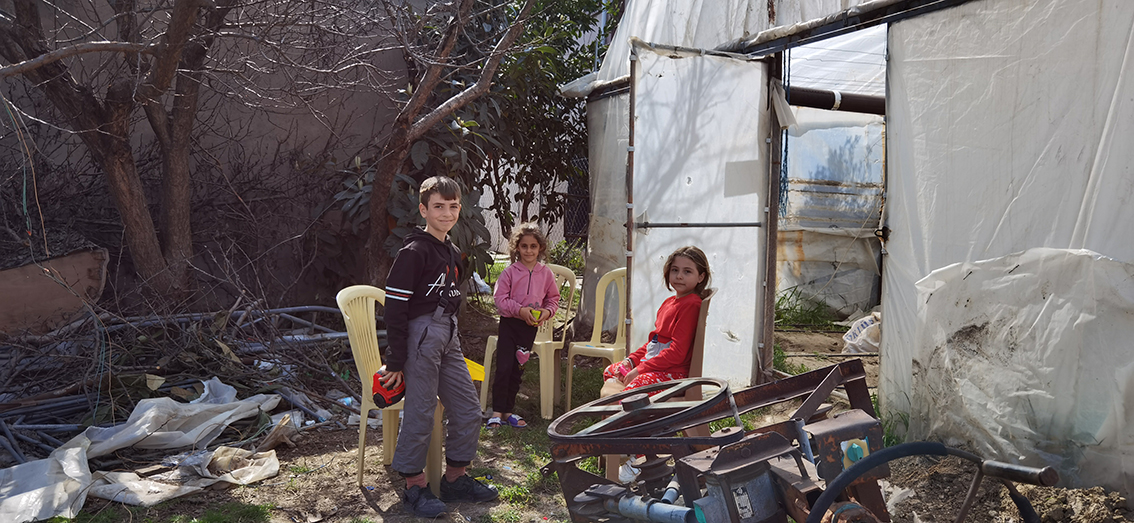 As they work to help children and women, some Mavi Kalem staff are also grappling with the impacts of the earthquakes on their own families.
Zeynep Yüregir, one of the organization's founders and a social psychologist who works as a consultant for Mavi Kalem, lives in Adana province, which has also been impacted by the natural disaster. She described what it was like to experience the first two earthquakes.
"On February 6, when the earthquake started, I was awake," she said. "It continued quite a long time. It shook at the beginning and slowed down and the moment I thought it stopped, it continued to shake vigorously."
At first, Zeynep stayed home because she thought her building was safe. But then she learned that a 14-story building close to hers had collapsed, killing 107 of its 114 residents. She and some of her neighbors moved to a safer place, a home owned by Zeynep's parents.
"In Adana, most of the collapsed buildings are in my district. We lost our friends and their families," she said. "People living around the collapsed buildings are afraid of going home, including me and my friends."
Mavi Kalem has set up a coordination office in Adana and is collaborating with local authorities to provide humanitarian relief.
This is not the organization's first experience responding to earthquakes. Mavi Kalem was founded in 2000 by a group of volunteers who had responded to a 1999 earthquake in Düzce, Türkiye. In 2011, the organization also took part in relief efforts following the Van earthquake in eastern Türkiye and used a container as a base for a year to support women and children in the region.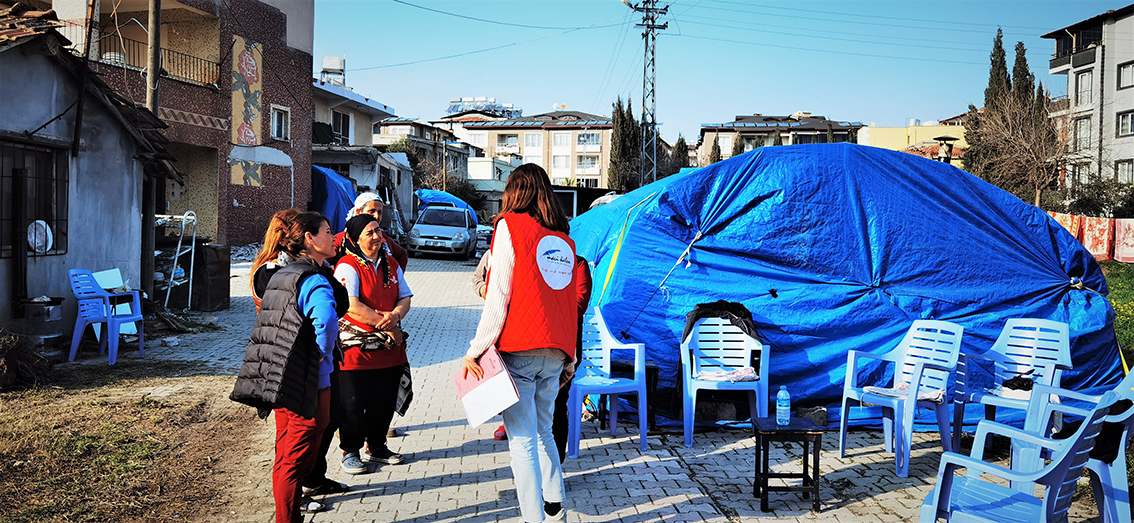 Mavi Kalem launched with a mission to empower women and children impacted by natural disasters and to provide humanitarian aid. It has since expanded its work to include preventing violence and sexual abuse; providing education, arts, and sports programs for children, including workshops for girls on physical and mental health; and supporting migrants and refugees, many of whom are from Syria. In 2019, Mavi Kalem was one of the inaugural winners of GFC's Juliette Gimon Courage Awards, which recognize organizations that are positively impacting children and youth in especially challenging circumstances.
Mavi Kalem is currently working to meet the short-term needs of women and children impacted by the earthquakes, but it is also committed to supporting children's longer-term wellbeing in the disaster areas. The organization plans to offer psychological support to children, distribute toys, and set up playgrounds to provide safe spaces for kids to play and socialize. It has also been helping teachers prepare to support their students. Zeynep said she has created a preliminary guide for teachers who will work in the disaster areas.
"One of our emergencies is schools for children," Zeynep said. "We need them because children need their social lives, their friends. The return to school life will help them and their families to recover their lives."
One of the children Mavi Kalem staff spoke with in Hatay echoed this sentiment. "We don't go to school anymore," the child said. "I love school, but the school is about to break down. I would like to go if there'll be a new one."
Donate to Mavi Kalem by visiting their GlobalGiving page.